Cockroach Control Auckland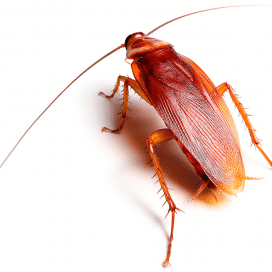 Cockroaches are nocturnal and omnivore feeders, which can transmit diseases and bacteria pathogens such as salmonella, dysentery and gastro-enteritis. In addition, they can cause skin irritations, allergic reactions and breathing difficulties with increases in eczema and childhood asthma being linked to cockroach droppings.
Due to their resilience, adaptability, high reproduction rates and health risks to humans, cockroaches are widely considered a pest. In order to eradicate these pests effectively, the methods must be comprehensive, sustained and systematic.
We offer chemical and chemical free cockroach treatments from North Shore to South Auckland for commercial and residential premises. Get in touch for our Auckland Pest Control services.
Follow Our Simple Treatment Steps
Let Us Do What We Do Best
Enjoy Your Pest Free Home
A female cockroach can lay 5 to 30 egg sacs containing 12 to 40 eggs. Knowing this, it is essential that you respond quickly at the first signs of an infestation. Cockroaches prefer damp and dark places so if you find one during the day, it is a good indication that you have an infestation. Other indications are cockroach feces, bad odors and cockroach egg casings. See our full article on how to find and get rid of a cockroach infestation.
The chances of a cockroach infestation can be reduced by filling cracks in walls and foundations, keeping living areas dry and clean, clearing away any rubbish, and removing human and food waste regularly. You can keep these insects out of the house by keeping any shrubs and/or planting away from the house. Native cockroaches often breed in bark gardens.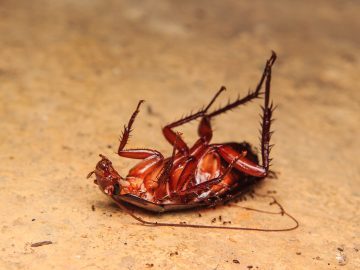 Our Cockroach Control Process
Give us a call or fill out a form to book an appointment for a cockroach control service. Before we can give you a price we will need to know the suburb of your property, whether the cockroaches are being found indoors or outside, and any particular areas of concentration.
Once we know the details we will be able to provide an estimate over the phone and book in a time for a technician to travel to your property. Before the technician arrives ensure all surfaces are cleaned and free of dust and grime.  Clean surfaces allows us to offer a more effective treatment.
The most common treatment methods we use are residual products and bait traps. The treatment works on residual contact meaning the insect has to absorb the product by crawling over it. The product then kills the insect by affecting the nervous system. Gel bait is treated as a food source and ingested by the insect with the same result. 
German cockroaches are treated with residual product, gel, powder and/or granules. It is a targeted treatment in infested areas with heavy infestations requiring residual barrier in adjoining rooms.
Native cockroaches are usually treated externally with a residual barrier around base of house and if required we administer an internal barrier around skirting boards and other entrance points. 
Our regular treatment process looks as follows:
Your technician will assess cockroach activity to identify areas needing treatment.
This may involve application of a pesticide barrier around the outside of the building.
A barrier treatment is then applied inside the building, along crawl areas such as skirting boards.
Electrical appliances also may be treated with an insecticide powder, while cockroach gel bait may be placed inside areas such as kitchen cupboards or pantries.

Monitor traps may also be installed. 
After the treatment has been administered the technician will inform you that it has been completed. Depending on the type of treatment used the area may need to be avoided for a certain period of time.
Once the cockroach has made contact with the pesticide it will take a couple of hours before it is killed. They are likely to wander out before dying which allows for easy removal or alternatively they die near their nest. Other cockroaches will eat a dead cockroach and will come into contact, ingest the treatment themselves which will further assist the extermination process.
Note: While you can visually check traps that have been put inside your property, you should not touch them. If there is no bait left, please contact your property owner/manager or call our office as you will need further treatment.
Cockroach Control Gaurantee
Native cockroaches – we can guarantee that if they come into contact with the product it will kill them.  We can't guarantee them outside as this is their natural habitat.
German cockroaches – we guarantee to get rid of current infestation – our price includes a follow up treatment if required.
If there are still live cockroaches in the traps after four weeks from your treatment date, then please contact our office or your property manager/owner.
Dogs must be secured before our technician arrives, away from treatment area. All animals (birds, cats, dogs) to be removed to non-treatment area e.g. garage / if garage is being treated animals to be removed from site during treatment and for 3 hours after treatment. 
Need Professional Cockroach Treatment?